Reliable
We have a complete line of Pre-Engineered and Engineered Clean Agent Fire Suppression Systems.
Innovative
Programs for New Innovative Fire Extinguishing Systems are on-going.
Internationally Accredited
ISO Tanks, Pressure Vessels, Storage Tanks, and Precision Valves complying with International Standards & Approvals.
UL & FM Approved
We have worked with Underwriters Laboratories (UL) and Factory Mutual Approvals (FM) to provide excellent fire extinguishing system solutions.
The Prime Solution for Fire Protection
Chemori is one of  the best Prime Solution for Fire Protection industry
Keeping You Safe and Protected
Security and Protection You Can Trust for Records, Valuables and More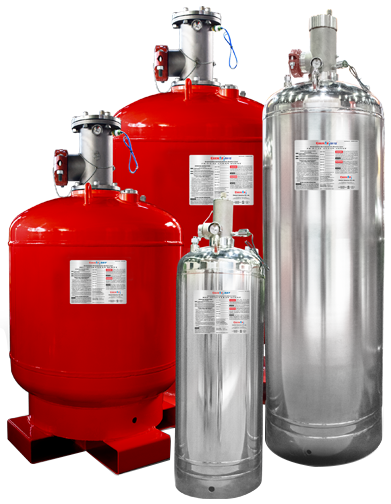 Our Fire Suppression Systems
New Innovative Fire Extinguishing Systems
With our primary focus on Clean Agent Systems, we cater to our valued customers with a full line of Pre-Engineered and Engineered Fire Suppression Systems. We provide a wide range of fire extinguishing systems for various situations. Each product is designed with specific functions intended to offer solutions for fire suppression.
Quality Assured & Certified
Learn More
Trademarks & Approvals
Qualified and Certified
Chemori clean agents and systems are UL Component Recognized, UL Listed, Factory Mutual (FM Approved), and recognized as trade names in the United States Environmental Protection Agency's SNAP program.
About Chemori
Chemori has been one of the top global names in the market of clean agent fire extinguishing equipment and systems for more than a decade. Its success is built on the courage and passion of its people.
The company is one of the world's most established and viable enterprises with manufacturing sites. Today, it specializes in providing Actuation Accessories, Engineered and Pre-Engineered Fire Suppression Systems, Detection Devices, and Tubing Systems. Chemori employs a wide range of technical resources in collaboration with Underwriter's Laboratories (UL) and Factory Mutual Approvals (FM) to develop innovative systems.
Our dedication to continuous innovation, excellent customer service, and technical support contributes to the success of our renowned global distributor network.
We Offer Protection & Solutions
We choose the best solution for you
Chemori offers complete protection and is capable of dealing with many types of fire incidents without causing harm or damage to assets.
We commit that we will provide our customers with the highest standard of life safety service possible by putting an emphasis on quality, integrity, honesty, and customer satisfaction.
We provide a cost-effective total fire protection system with approved and certified clean agent solution that is highly concentrated, non-flammable, PFAS free, environmental friendly, non-toxic, biodegradable and contains no acids.